Seven Things to do in Boston's Theater District
Looking to hit the clubs, take in a show, or enjoy some fine dining? Boston's Theater district is awash with bars, nightclubs, theaters and restaurants. There is no shortage of options in our sought after neighborhood; here are some of our favorites.
1. Wilbur Theatre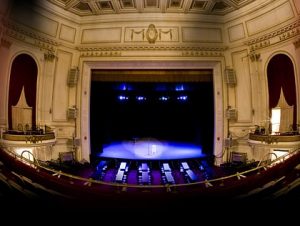 Located on Tremont Street, the Wilbur Theatre has been hosting live comedy and musicsince 1914. This historic theater is known for being the first in Boston to move away from European architectural designs and instead taking inspiration from the American colonization period.
Over the next few months The Wilbur has some fantastic acts performing, most notably Kevin James, star of Paul Blart: Mall Cop 2 and Mike Epps. Due to popularity of James's tour, five show times have been announced. Tickets are sure to sell out quickly. Make sure you get yours early by purchasing them online at the Wilbur Theatre website.
2. Shubert Theater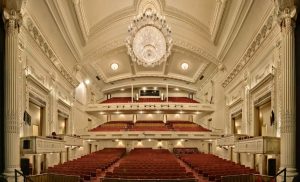 A restored 1,500+ seat venue that was originally used for Shakespearean plays, the Shubert Theater is considered the little princess in Boston's theater district. Acting as the home for local community arts, the Shubert Theater also serves as a stopping point for Broadway shows, music, dance and opera.
Some upcoming shows include La Bohème, opening on October 2nd, which follows the lives of four young people who fight, scrape and are willing to try anything to escape the clutches of poverty, Zoltan Maga: From Budapest with Love where the Hungarian violinist will be playing pieces from his most recent television concerts as well as other classics from his vast and distinguished collection, and Once, where director John Tiffany and Choreographer Steven Hoggert tell a romance story between two people through the love of music.
Theater buffs should check out the full calendar here.
3. Royale Nightclub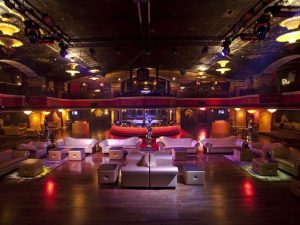 One of Boston's premier nightclubs, Royale has been a popular choice with Bostonians for many years. Combining splendid walls that are steeped in architectural designs with a modern interior feel, Royale offers the ultimate clubbing experience.
Open every Friday and Saturday night, the type of music played ranges from R&B, hip-hop, dance, house and Latin music to just name a few genres. Drinks can be on the expensive side, with a mixer such as Vodka and Red Bull costing around $12. Cover is $20, while booking online can save you $2. The nightclub is essentially split into two, with Candibar located below Royale, open to cater to different music tastes.
For the ultimate clubbing experience, guests can enjoy one of many bottle packages that can include a private dance floor for 8 guests, VIP guest list to skip the long lines, and a designated reservation specialist.
4. Bijou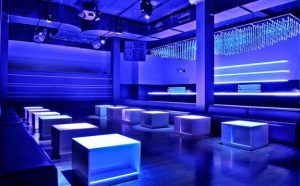 Bijou prides and promotes itself as being a luxury, upscale nightclub for people who want to be seen at the coolest place in Boston. Everything you would expect from a top nightclub establishment is here; strobe lights, blaring club music, techno stuff, good drink selection, electronic music and the comfy leather chairs for you to relax on.
Despite being an old building, Bijou received a facelift in 2011. DJ's from across the world usually play on the weekends and occasionally the weekdays. DJ's who have played at Bijou in the past include Passion Pit and Will Trahan. Mark Farina, known for his house music, is playing at Bijou on November 13.
Tickets are generally affordable, with a $15 cover. Try arriving between 10pm-11pm to make sure you get in. The space is small and you could find yourself battling long lines. The club is super easy to find though, located in Chinatown with Downtown Crossing being the closest T stop. Of course, if you want to roll up in style, you can always drive, as plenty of street parking will be available.
5. Marliave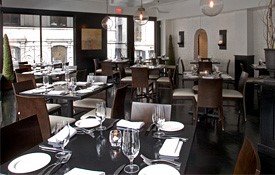 If you are looking for good quality food, look no further than the Marliave on Bosworth Street. Serving traditional French dishes since 1885, the restaurant was first opened by French immigrant Henry Marliave.
Fast-forward just over a hundred years later, Marliave was purchased by grotto chef Scott Herrit. His first actions were to tweak the menu to include few a more American dishes and transform the atmosphere, working to the theme that there is 'something for everybody.'
The end result of this makeover? Marliave has received praise on rating websites such as Yelp. People commented on the food being impeccable and the service being fast and pleasant.A wide variety of food is available, from hamburgers to pasta to sandwiches. Prices are quite high but this is to be expected due to the quality of the food.
6. Shojo Boston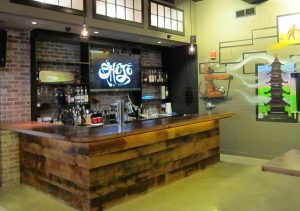 Recently announced as the winner of Boston Magazine's Starch Madness for having the best fries (Duck fat fries that is, the Japanese aren't renowned for their French fries!) and being listed on Zagat's top 10 hottest bars in Boston right now, Shojo impresses on many levels.
Shojo is a Japanese restaurant and bar opened by Mark O'Leary, who is also the brains behind other eating-places such as Guchi's Midnight Ramen and The Future of Junk Food. Diners have the chance to tuck into delicious sounding meals such as the Crispy Shrimp Bao and the Shojiko Chicken Tacos. Once you have finished, how about washing it down it a Mizu Sunrise or a Mai Tai?
Super close to public transportation, Shojo is located on 9A Tyler Street in Chinatown. For those who are turning up in a party of 10 people or more, reservations are available while Shojo can also host private functions and holiday parties.
7. Emerald Lounge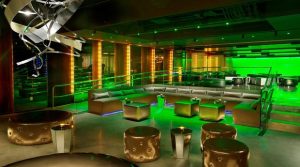 In the near vicinity of the Copley T stop and on the Mezzanine level of Revere Hotel, Emerald Lounge is great place to unwind, particularly in the summer where you can enjoy drinks and food on the balcony while gazing out on the Boston skyline.
Just like Bijou, things can get a bit cramped, especially when the lounge turns from a bar into a club, but atmosphere more than compensates for this. The type of crowd that hangs around is between the 21-40 age bracket, a favorite with internationals and the jet-setting crowd. Drinks are reasonably priced, with a bottle of Corona costing $6 and cocktails costing around the $11 mark.