Top 10 Reasons to Live at The Kensington
There are several things to factor in when searching for your dream home. At the Kensington, our goal is to make those dreams become a reality through our variety of room selections, amenities, and services for residents. Here are the top ten reasons to call The Kensington your new home sweet home!
1. The Location
Located in the heart of the beautiful and bustling Boston, MA, The Kensington offers a wide selection of nightlife, dining, and shopping experiences only a short stroll away.
And not to mention the views.

2. We're Pet – Friendly
Who doesn't want a little fluff ball to curl up next to while peering out their window at the stunning skyline of Boston? The Kensington is pet-friendly, so you don't have to look elsewhere if you've got a four-legged companion.
Not only do we understand the importance of your companionship, we provide ways to improve it. Pamper your pooch at our Pet Spa or utilize our Indoor Pet Relief Suite when your pooch needs to do their business on those cold and rainy mornings. Daycare is also offered!

3. Our Fitness Center / Yoga Studio
Come January 1st, your local gym is going to be swarmed with people looking to fulfill their resolutions to get in shape. Our fitness center is only accessible to our residents, and with 3,350 square feet of space full of state of the art equipment, there is no need to fret about over-crowding while you try to accomplish your own fitness goals. This gym even includes a yoga studio where yogis can unite for classes or hone in on their skills on their own.
4. The Stunning Outdoor Pool
Cool off or catch some rays at our outdoor pool located on the sky deck. Not only are there chairs for lounging, but there are couches nestled around a fireplace for you to enjoy during those summer and fall nights. Want to watch the game under the stars? We can arrange that, as there's a TV out there as well.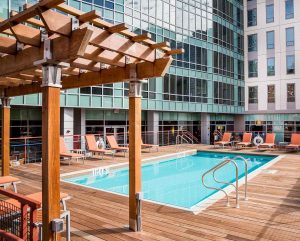 5. Delicious Jaho Coffee
Are you a coffee or tea connoisseur? Dunkins or Starbucks not your thing? Get your caffeine fix right in our building. Grab a croissant and a latte and run off to work or head upstairs with a hot cup of coffee after visiting Jaho Coffee!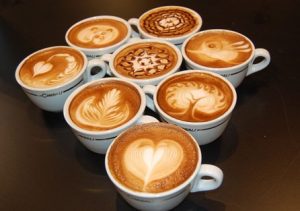 6. Proudly Green Living
Whether you are a tree hugger or simply environmentally conscious you can find solace in knowing that Kensington is LEED Gold certified and in a commuter friendly location. Find out more at http://www.kensingtonboston.com/green-living/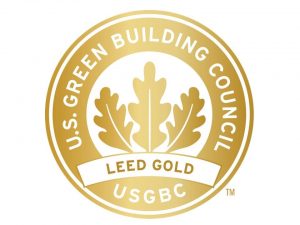 7. State-of-the-Art Room Features
We pride ourselves on providing our residents with a high quality experience. With a wide variety of floor plans, The Kensington spaces feature recycled glass countertops, European-style flat cabinets, and GE stainless steel appliances. High-ceilings, walk-in closets, expansive windows, washer and dryers, and Comcast available—not only are the apartments aesthetically pleasing, they make life easier.
8. The Penthouses
Talk. About. Luxurious. The penthouses are nothing short of incredible, with breathtaking views of the city, 9 foot ceilings, California Closets Italian Tesoro Collection in each bedroom, your choice of paint color, a complimentary storage unit…the list goes on and on. If you want to be awestruck every morning when you look out your window, heck, even before you go to sleep, look no further than the Kensington Penthouses.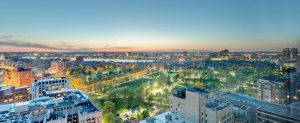 9. Our Exclusive Services for Residents
The Kensington offers an extensive list of services. These include a 24 hour concierge, doorman service, a private parking garage, free bike storage, online rent payment options, dry cleaning and laundry services, dog walking and dog sitting, 24 hour emergency maintenance, an Enterprise Car Share program on-site, package acceptance, theatre tickets, personal training, free electric car station—whew. I'm out of breath.
10. The History
Boston is famous for preserving history. The building sits on the site of the former Gaiety Theatre, which in the early 20th century was "Boston's most modern playhouse." Kensington is now surrounded by beautifully restored playhouses and classic theaters that seem to take you back in time—or maybe just to a great play.